Welcome to Lake Insights!
Follow along with the latest featured content.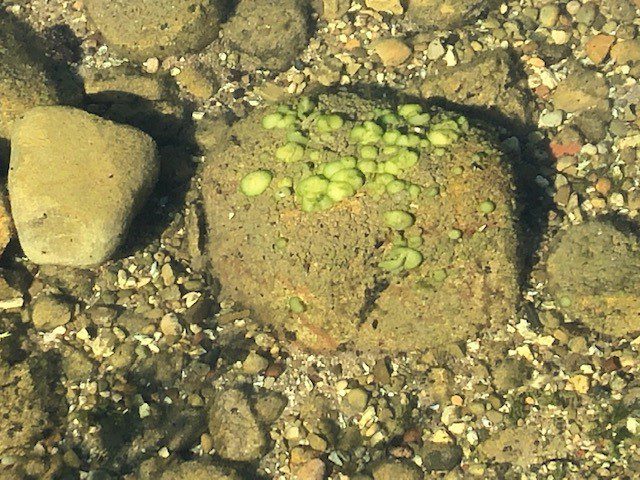 Oh my Blob - Ophrydium
08/17/2022 - "It's snot!" "It's algae!" It's actually Ophrydium versatile, protozoic single-celled organisms which form colonies held together by jelly-like secretions. Their close symbiosis with chlorophyllic microalgae gives them their snot-green color. To read more about these freshwater residents, check out this fun and informative article: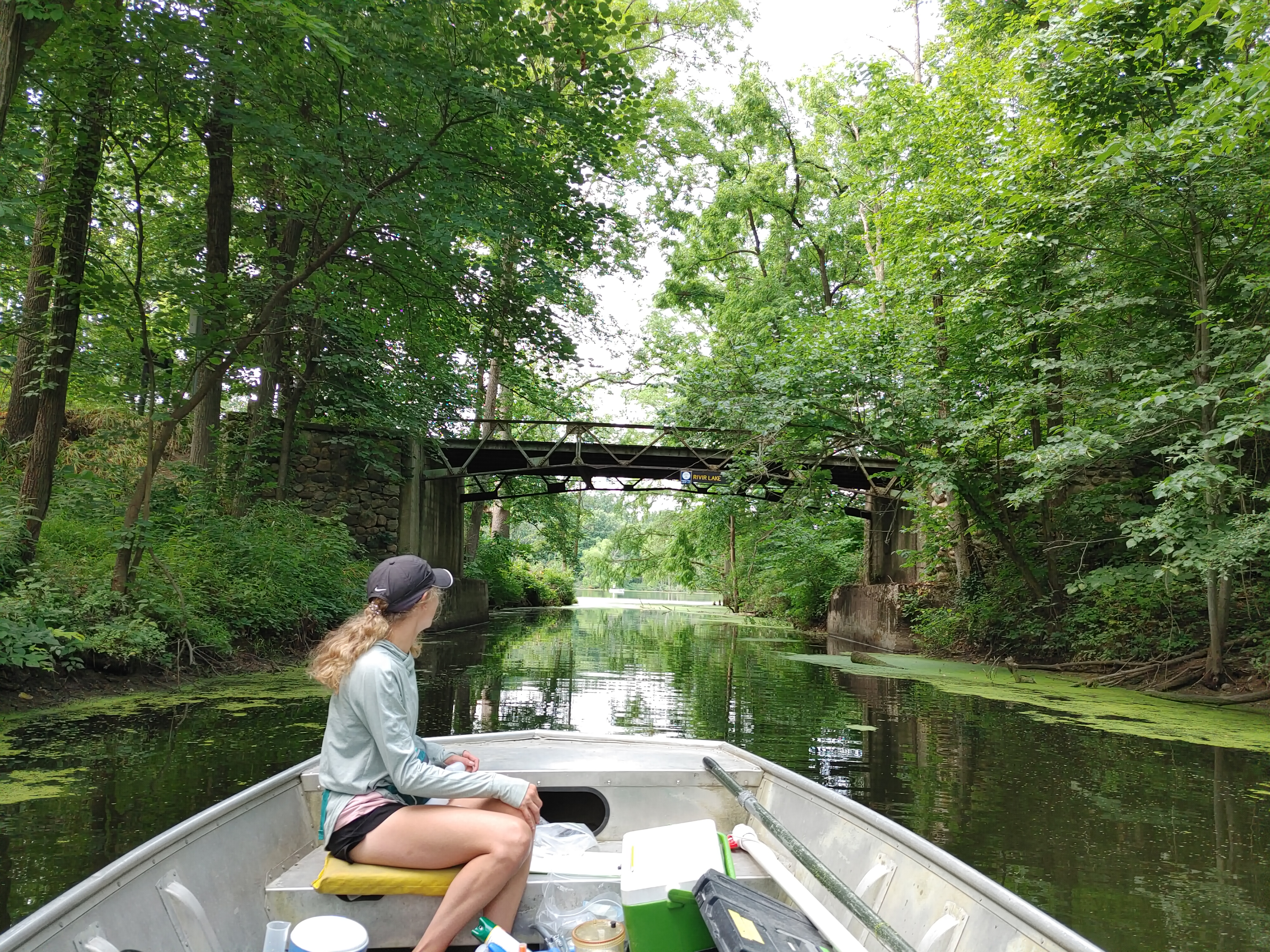 End of INCLP 2022 Season
08/05/2022 -
Channels, tough ramps, and lilypads, oh my! Another successful INCLP lake sampling season on the books (should we say on the docks?)
80 lakes were sampled this year throughout the state of Indiana as part of our annual lake water quality monitoring program.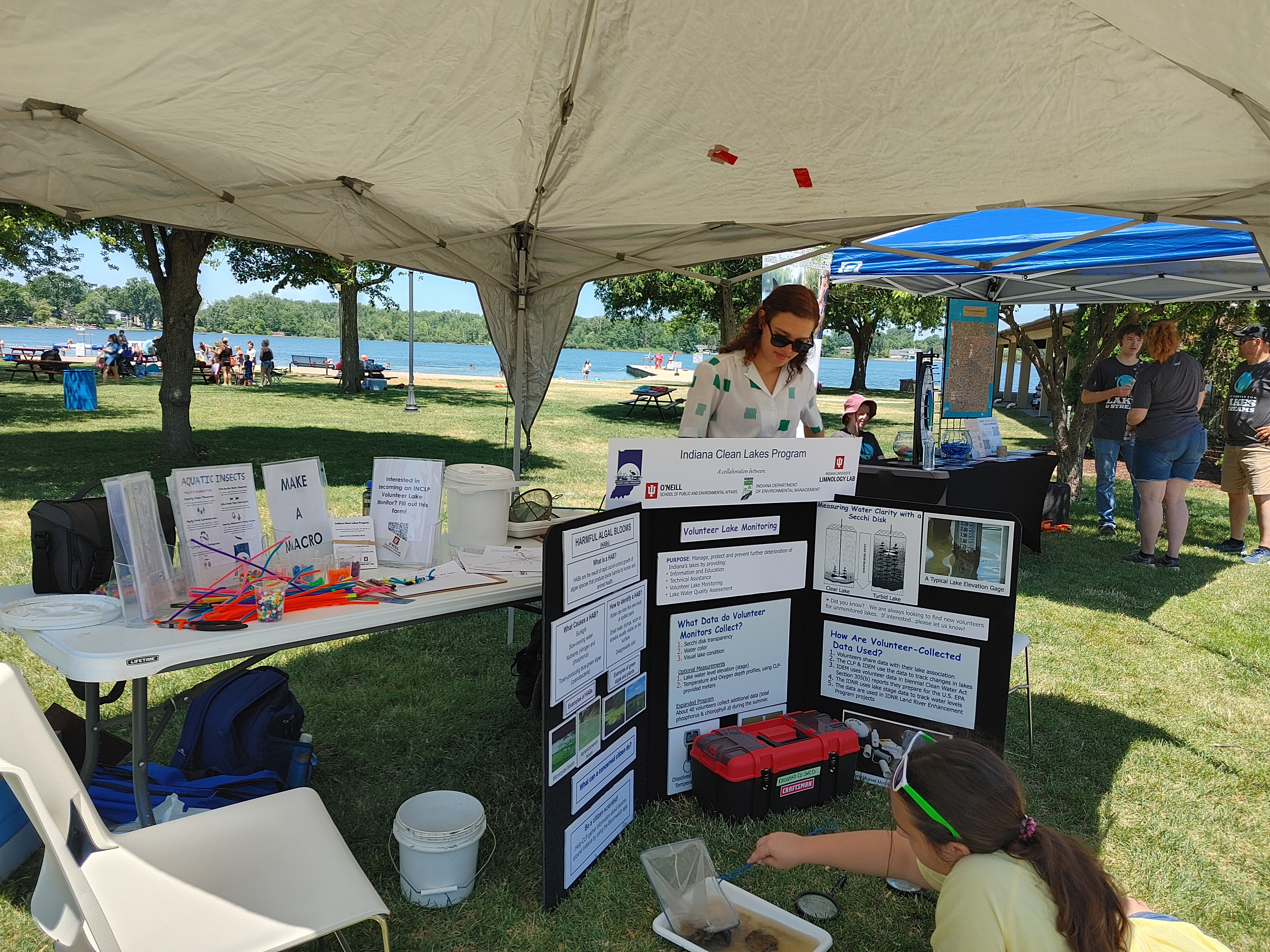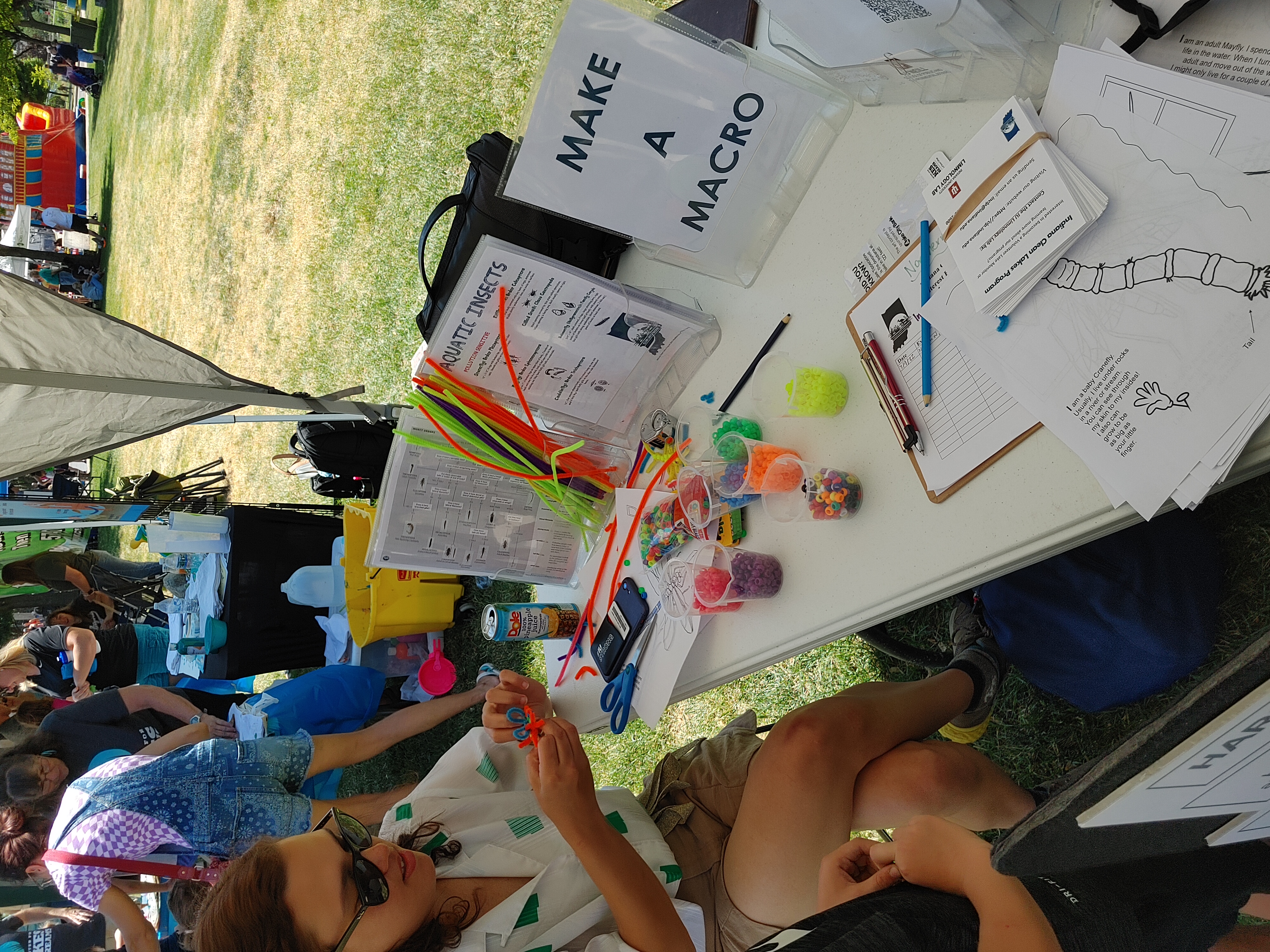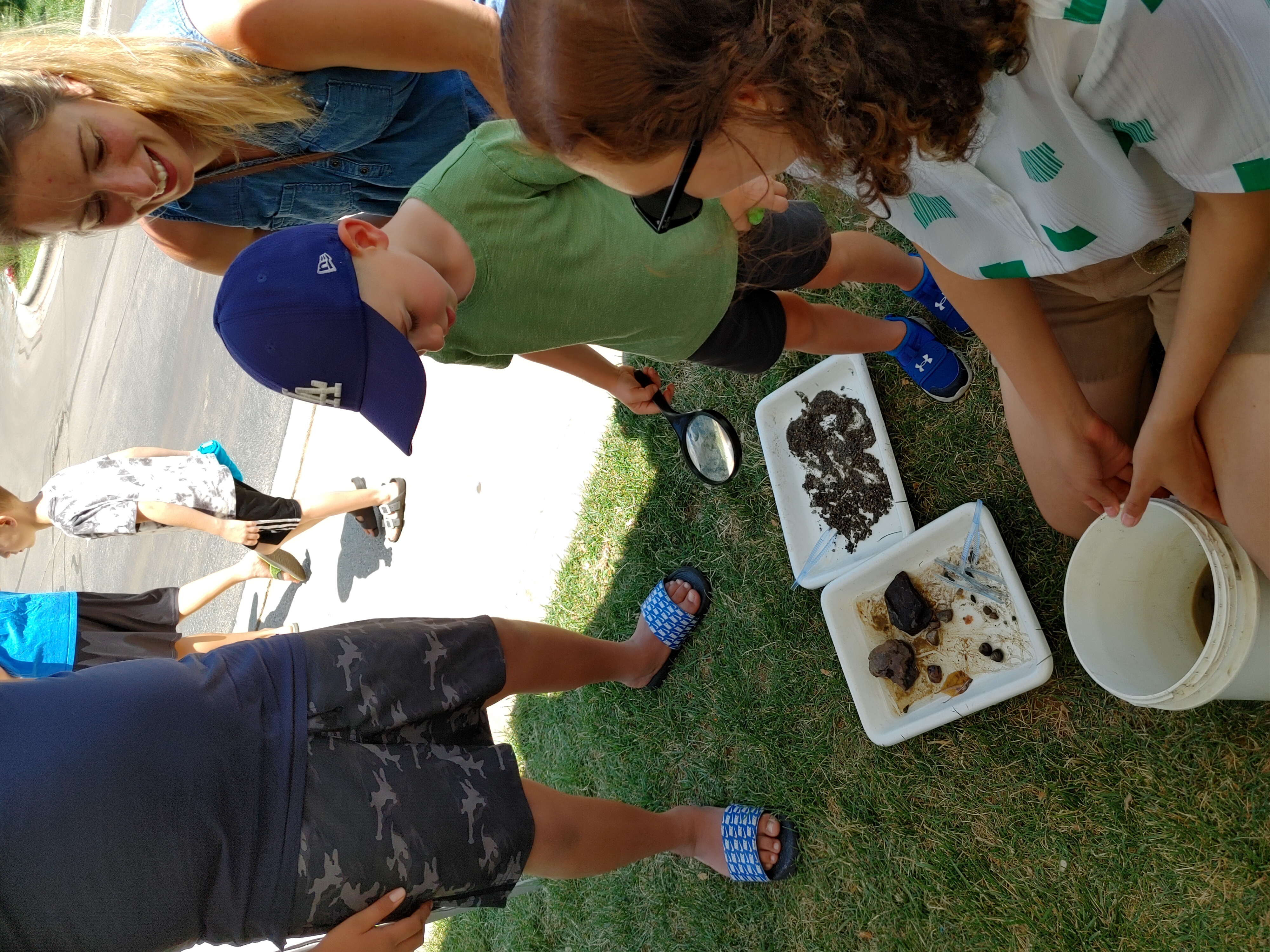 Northern Indiana Lakes Festival
07/11/2022 - We don't mean to "bug" you--but we had such an awesome time at the Northern IN Lakes Festival in Warsaw this past weekend. Almost 160 participants came by our table to learn about freshwater macroinvertebrates and to make their own critters to take home using pipe cleaners and beads. If you missed us this year, don't worry--we'll be back in 2023!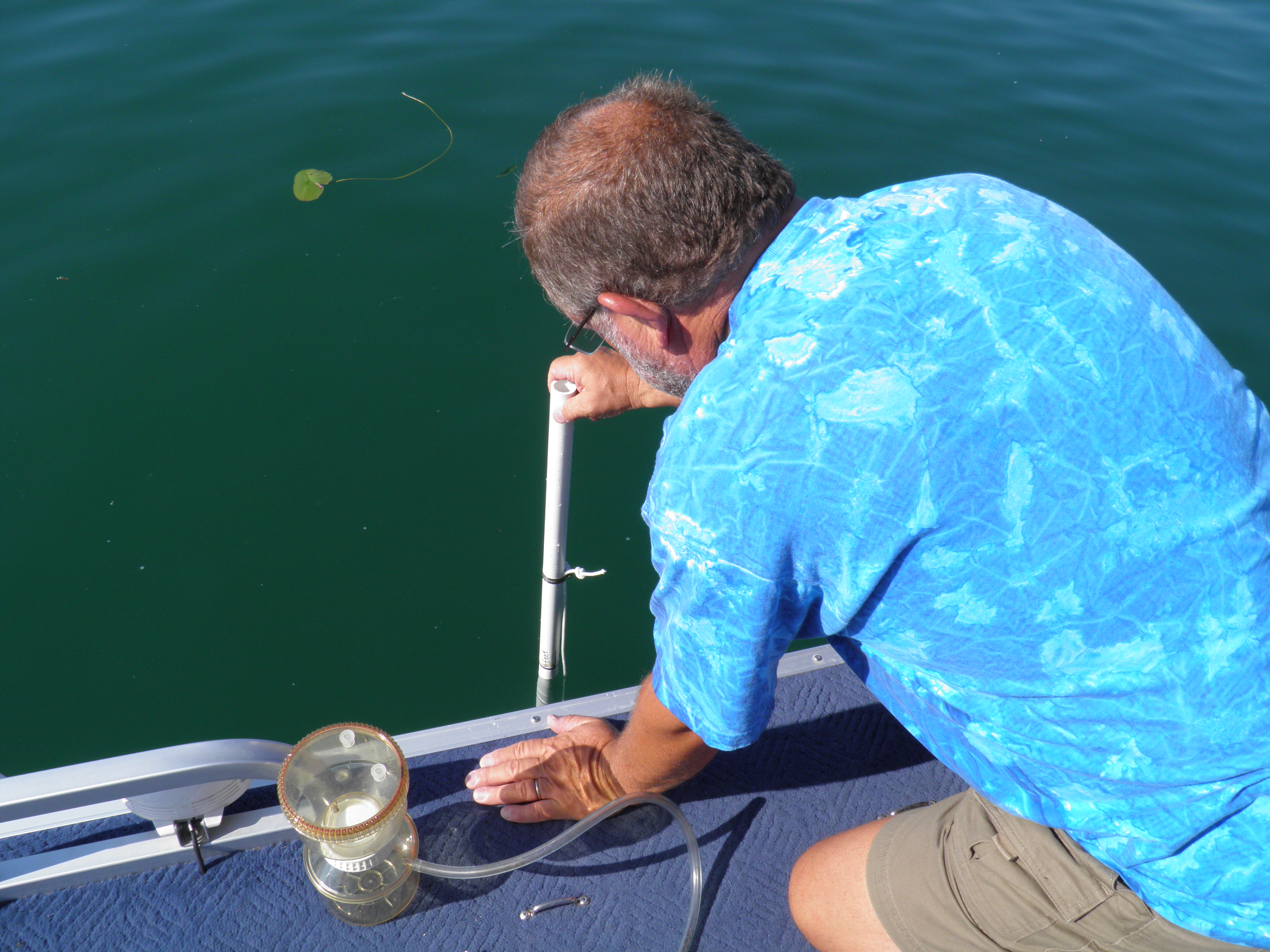 2022 Mid-Season Volunteer Monitoring Update
07/01/2022 - We can't believe the summer is halfway over! As we dive in to Lake Appreciation Month and the midway point of our 2022 volunteer monitoring season, we're here with some mid-season updates, reminders, and more.
First, some "by the numbers" for our volunteer lake monitoring program:
19 Temperature/Dissolved Oxygen profiles recorded 
136 Secchi entries 
58 sets of Expanded Monitoring samples collected 
A few important details to keep in mind for our volunteers:
Always take off those hats and sunglasses when collecting secchi readings!
Ship water samples Monday-Wednesday so they're not sitting over the weekend, or for too long at the post office
If you noticed 2021 data missing and it has not been corrected, please email or give us a call! 
Enter those secchi readings to the NALMS Secchi Dip-In in addition to sending them to us! You can also enter readings to this program all year-round:
NALMS Secchi Dip-In
Lastly, let us know about your lake association/lake group events! We can post these on our website and share them to our social media accounts. Give us a follow if you haven't already!
On Instagram and Twitter: @IULimnologyLab 
On Facebook: Indiana Clean Lakes Program 
Any questions, comments, concerns, please shoot us an email at inclp@indiana.edu or give us a call at 812-855-1600.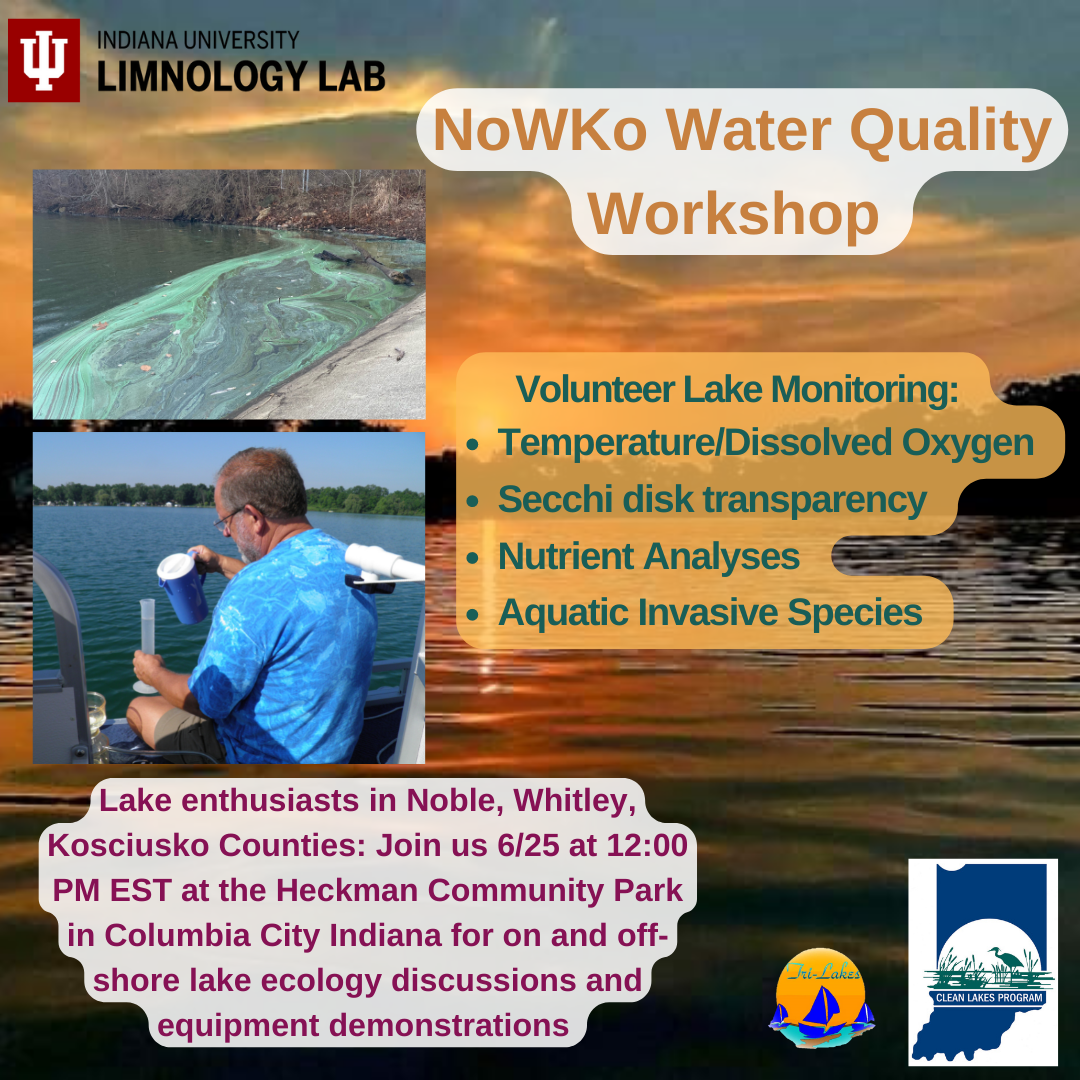 Noble, Whitley, Kosciusko (NoWKo) Workshop
06/02/2022 - Calling all lake enthusiasts from Noble, Whitley, and Kosciusko Counties! We will be holding a workshop at 12:00 PM EST on Saturday, June 25th in cooperation with the Tri Lakes Property Owners Association at the Heckman Community Park in Columbia City, Indiana. This outreach event is an exciting opportunity to meet fellow citizen scientists and potential INCLP volunteer lake monitors, and will include both on and off-shore discussion and monitoring equipment demonstration. 
RSVP here to attend!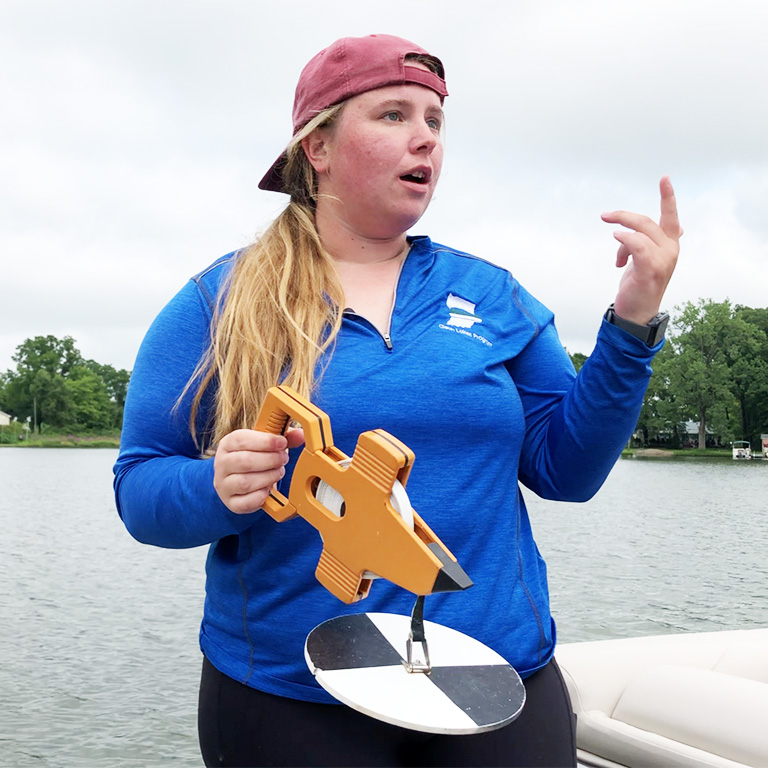 Secchi Disk Training
02/10/2022 - Volunteer lake monitors collect information and data for their lake to make informed management decisions. Secchi disk measurements are an easy way to observe changes in your lake's clarity over time. This video is the first in a 3-part series that covers training for basic and expanded volunteer lake monitors. Visit our Volunteer Data Entry and Information page to 
watch the video
.
Related links
We frequently receive request for data that is used in various projects throughout the state of Indiana as well as data that is used for regional projects. We are working on efforts to pull this information into one place to showcase the hard work of our program staff, apprentices, and citizen scientists. If you have seen or have been a part of any reports that have used Indiana Clean Lakes Program data or data from the Volunteer Lake Monitoring Program please share those reports with us so we can link them to our website and highlight the amazing work of our affiliates.
Below please find a number of different links that provide additional information regarding lakes and water quality. All links will redirect you to websites that are not affiliated with the Indiana Clean Lakes Program
Indiana Watershed Leadership Program site – The Indiana Watershed Leadership Academy educates watershed coordinators, teachers, volunteers, engineers, district staff, non-profit organizations, and others to lead watershed efforts that improve water quality in Indiana. The Indiana Watershed Leadership Program offers free webinars so you can learn at your convenience and save time and money on travel.
Center for Disease Control Cyanobacteria site – Facts about cyanobacteria and cyanobacterial harmful algal blooms
Indiana Blue-Green Algae Information – Addressing concerns about blue-green algae in Indiana
Secchi Dip-In – A demonstration of the potential of volunteer monitors to gather environmentally important information on our lakes, rivers and estuaries.